Start/Sip Pourcast - Week 6
The way injuries keep piling up, it would hardly surprise me to see a league full of second string starters, before too long.
Seriously, it's like something out of Platoon. If you're lucky, your fantasy team hasn't been hit too badly by the injury bug. Some haven't even lost anyone from their starting roster. But, lots of people have, and the waiver wire has been a busy place over the last few weeks. There are some absolutely phenomenal matchups, this week, and some of them might surprise you.
Start:
Watson is the new "man on fire." He's doing absolutely everything right, and has the physicality to shoot right to the top. Let's face it... this guy's cooler than a cat riding around on a dog's back. He draws one the worst pass defenses in the league, and furthermore, the one area where the Browns' D has somewhat shined is against the running back position, which could lead to even more points for Deshaun. He's also shown that he's not afraid to keep throwing the ball way into garbage time, which makes him a very fantasy friendly quarterback. He should be rostered in all formats.
RATING: Doubleganger DIPA - Tree House Brewing
With the impressive young Dalvin Cook out for the season with a torn ACL, it was McKinnon who dominated the backfield. He went absolutely apeshit on the Bears defense, last week, and he's headed home to try and serve the Packers. The Vikings have a strong enough defense that they should at least be able to keep Aaron Rodgers from jumping his team out to an early lead, but the game script might not go that way. In either case, I think McKinnon is a strong flex play in week 6.
RATING: Atrial Rubicite Wild Ale - Jester King Brewery
Well, he may not be Leeroy Jenkins, but he definitely led the raid at Cleveland with 6 catches on 8 targets for 29 yards and a touchdown. The Jets have a less than stellar receiving corps, and Seffy's led the team in targets over the last three weeks. This could be a great day for the new Jet.
RATING: Green IPA - Tree House Brewing
While it looks like they'll still be without star linebacker, Vic Beasley Jr., the birds play at home, after a bye week's rest, and have a great matchup against the Dolphins. Jay Cutler is exploitable, and this could mean some tasty treats from the Falcons' defense!
RATING: Black Note Imperial Stout - Bell's Brewery, Inc.
Flex Option: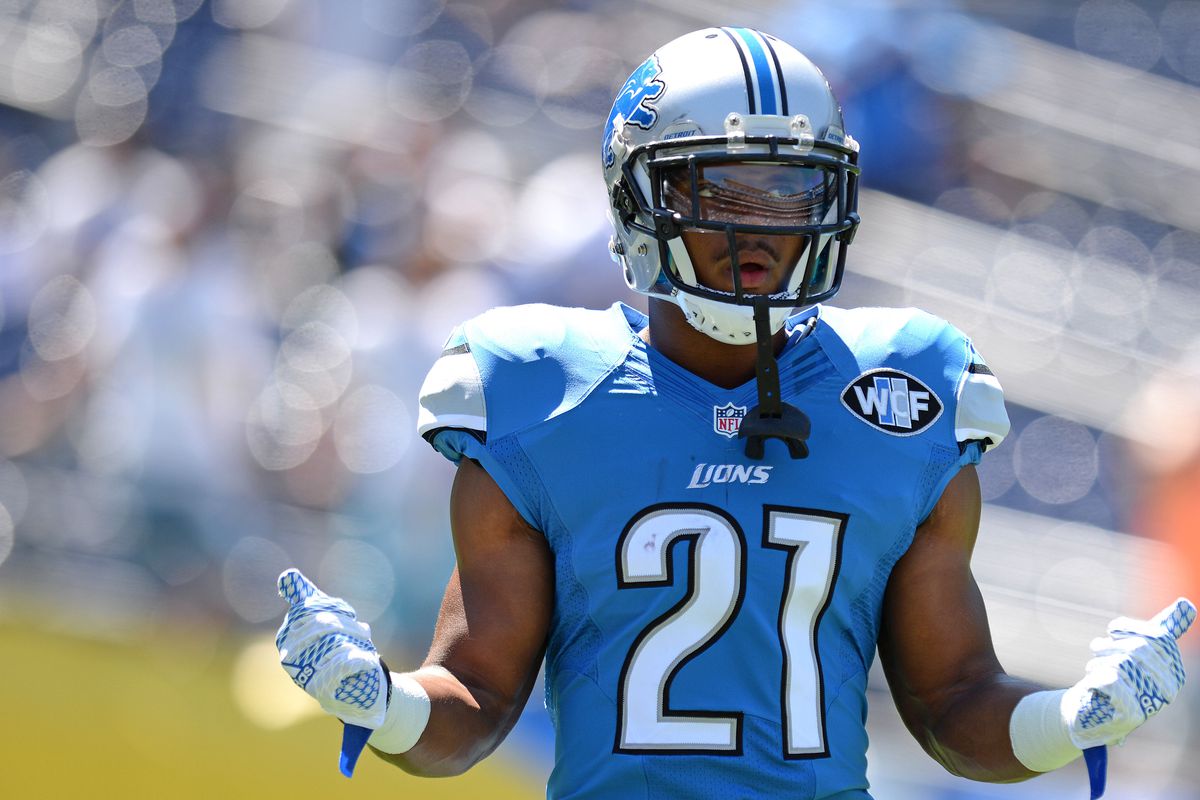 The Saints suck against the run, and pretty much everything else. Stafford should be able to match licks with Drew Brees, and I think Abdullah will factor heavily into this week's matchup.
RATING: In Perpetuity IPA - Tree House Brewing Company
Sit:
Jacksonville now has the best duo of shutdown cornerbacks in the NFL, with Jalen Ramsey and A.J. Bouye. Sammy will more than likely see coverage from both of them, but it doesn't really matter. One of these guys is enough to shut you down. Expect the wide receiver denial to continue when the Rams come to visit.
RATING: Corona Light
I'm also fading Goff, this week, because he's facing Jacksonville's wicked tough pass defense. This should be the Todd Gurley show, all day, and deep threat passing should be limited. Given the right game script and a soft passing effort from Blake Bortles, and the Rams' offense could boil down to a one-man show.
RATING: Red Dog
Sleeper:
I actually like McCown, as a sneaky streaming option, this week, for two reasons: 1) He's DEFINITELY available in your league, unless it's a deeper, two QB league with 12 teams or more, and 2) New England's defense is an absolute mess, right now. Tom Brady will likely put up a couple of touchdown passes in the first 20 minutes of game play, with maybe another rushing TD in the mix. Brady is capable of this, every single day. The game script is likely to push Josh to throw the football all day long.
RATING: Lagunitas IPA - Lagunitas Brewing Company
Booze League extends its heart to the victims of the fires all up and down the Pacific Coast. If you are among them, there are relief efforts happening everywhere. Please check social media and local news outlets for resources.