Start/Sip Pourcast - Week 12
Despite an overload of Thanksgiving tryptophan, lots of NFL players are going to be spry and ready to dominate this fantasy football weekend!
Some… will get stuffed. Here's a quick and easy guide to navigate your Thanksgiving weekend football plate. Try not to get gravy on the remote control.
Week 12's Pourcast is full of great hyperlinks!! Click on them!! For starters, this is what it looks like when gravy attacks.
Start:
Corey Davis (WR - TEN) @ IND
Colts CB Vontae Davis is gone, leaving Davis to face Pierre Desir, who has surrendered over 15 yards per reception and has allowed a touchdown every 12.7 targets, according to Pro Football Focus (PFF). This could be a career day for the young talent.
Brandin Cooks (WR - NE) vs. MIA
On the football field, Cooks is excitement, personified. Here he is welcoming Oakland safety, Obi Melifonwu, back from injured reserve. This is what Brandin does every time someone fails to cover him. He's gonna light up Miami.
Doug Baldwin (WR - SEA) @ SF
Doug will be seeing coverage from K'Waun Williams who, according to PFF, has allowed a catch on 78% of his targets this season. He'll need more targets than he got the last two games, but he should be a strong WR2/WR1 with huge upside.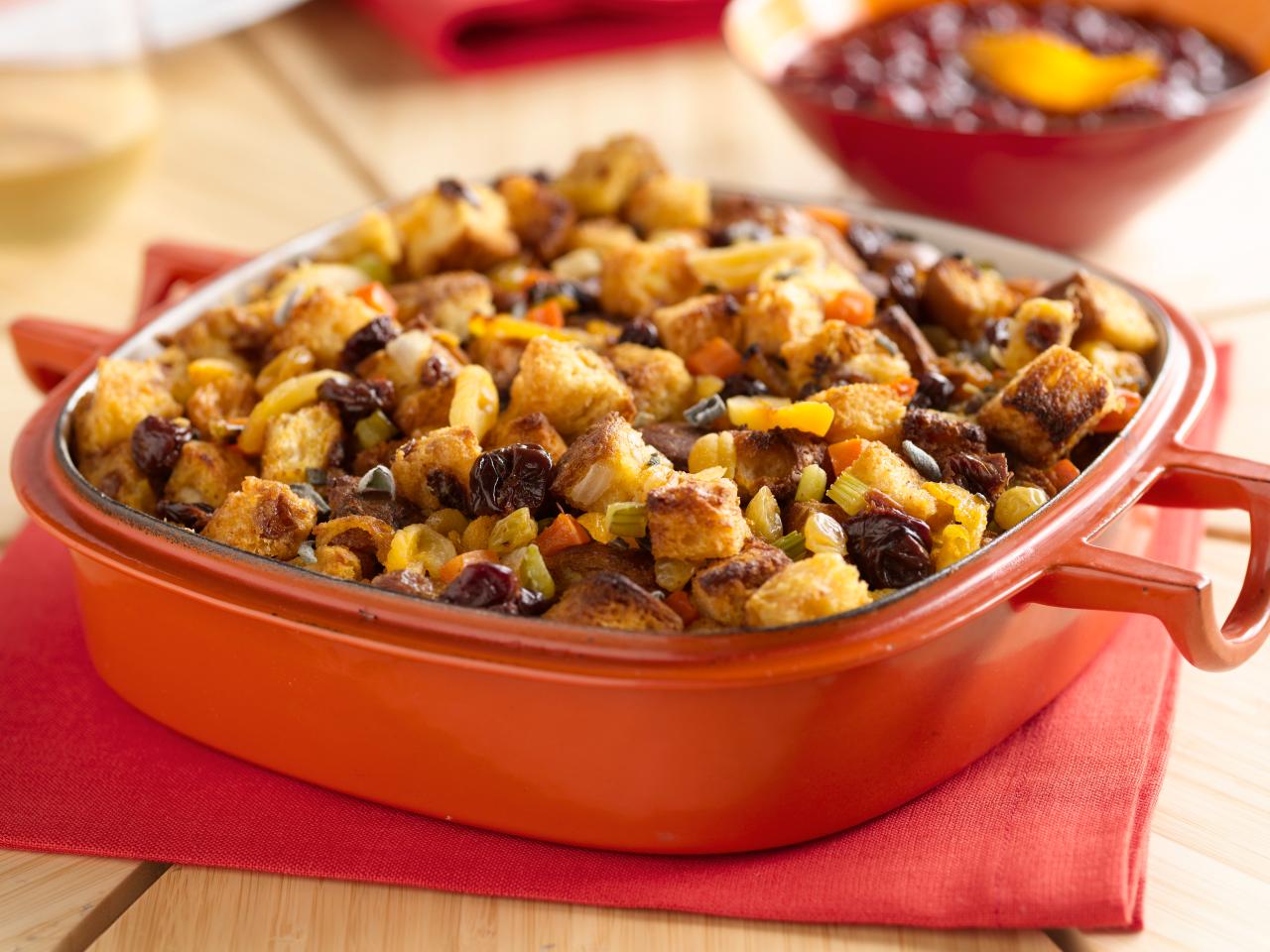 Side Dish - Thanksgiving
vs. YOU
Stuffing (Side Dish - Thanksgiving) vs. You
It's a damn good week to start some stuffing. Thanksgiving's over… doesn't matter. Stuffing is the chalk, this week, to use a DFS term that basically means "easy points."
Ben Roethlisberger (QB - PIT) vs GB
Big Ben is going to go from one monster home outing to another. Green Bay is hampered in most areas, having been doused with injuries, like many teams this year. If Clay Matthews and/or Morgan Burnett are Out, Big Ben could really exploit this defense. I have a feeling Juju's gonna be doing more "squats" on Sunday night. Ohhhhhhh, Sunday niiiiight… Seriously, if Carrie and her legs don't do it for you, in that red dress, you may not have a pulse. Call 911, immediately.
Sit: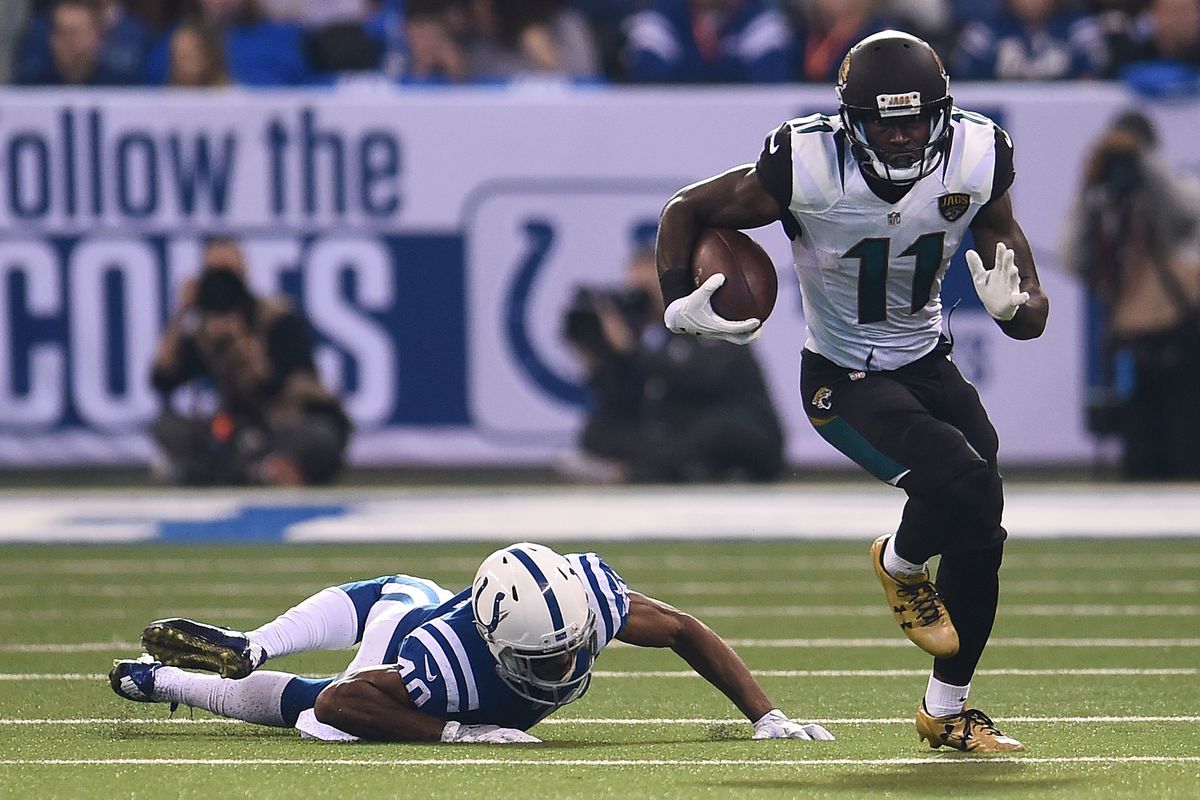 Marqise Lee (WR - JAC) @ ARI
If you've been reading my column for any length of time, you know my "Patrick Peterson strategy"... Unless it's a guy you're supposed to play every week, sit him. If he's an every week play, temper your expectations. Well, Lee is not an "every week" start, and the ace cornerback is going to school him. Fade Marqise for a good bench player.
Jared Goff (QB - LAR) vs. NO
***UPDATE (11/25/17 @ 6:45PM***
MARSHON LATTIMORE AND KEN CRAWLEY ARE BOTH OUT, LEAVING THE SAINTS DEVOID OF THEIR BEST TWO CORNERS. GOFF IS NOW A MUST START!
SUPPLEMENTAL RANKING: Williams Brothers Paradigm Shift
Both defenses here are only soft against the run, and with Gurley on one side, and Alvin Kamara and Mark Ingram on the other, this shapes up to be one hell of a ground game. Even though Vegas puts the highest over/under of the week squarely on this matchup, I believe the strengths and weaknesses of the two defenses may dictate most of that scoring on the ground. Since I have Gurley in both my twelve team leagues, I hope that's the case.
Carlos Hyde (RB - SF) vs. SEA
It's Hyde that Seattle will seek on Sunday. While he's been very solid, this year, so has Seattle's run D. I'm fading him in all my leagues.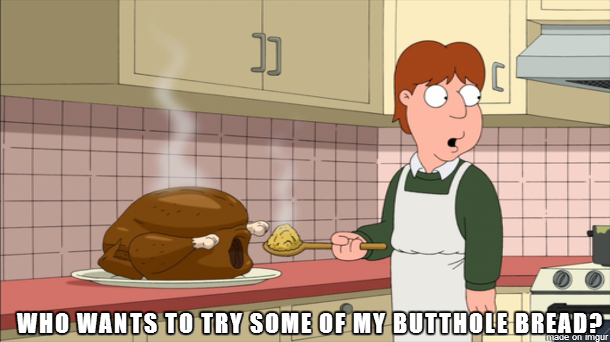 Stuffing (Yummy) vs. Dressing
Do you call it stuffing or "dressing?" Let us know in the comments. There's been a lot of debate, lately, about whether it should be called "stuffing" or "dressing." Personally, if it ain't been shoved up the turkey's ass, it's not the best it can be. There is one exception, below. Essentially, the mixture must be infused with the juices of the bird in order to attain the most savory result. That's why it's called stuffing. I'm fading "dressing" in Week 12.
Speaking of turkeys, watch this… and if your mouth is not absolutely watering after, then you have no palate.
Sleeper:
Tyler Kroft (TE - CIN) vs. CLE
Across the board, Tyler's a viable option this week, as he faces a Browns defense which, although they haven't been that bad, is completely vulnerable to tight ends. In Week 4, he lit The Browns up for 6-68-2, and that was in THEIR house. Look for another huge Kroft day. Start him in all formats.