Start/Sip Pourcast - Week 14
Well, this is it! If you made it through "Loser's Day," it means you are in the fantasy football playoffs, and now the REAL fun begins!! But first, let's look at the extreme ups and downs of week 13.
Hearts are heavy again, both in and out of the football world, as a new string of fires ravages the state of California. Booze League will have a fundraising update soon. Inside the league, star linebacker, Ryan Shazier, had spinal stabilization surgery after lowering his head during a tackle, something one should never, ever do. Dr. Robert Watkins, talked with Stefania Bell, who serves as an NFL injury analyst for ESPN. The impact, according to Dr. Watkins, created a spinal instability rife with torn ligaments which could cause damage to the spinal cord, if left untreated. Listen to the details here. The surgery involves inserting hardware to stop the instability and protect the spinal cord and surrounding bones and ligaments. It will be a long, arduous recovery and his future as a player is uncertain which, at this point, takes a back seat to his health.
It was a shameful, brutal contest filled with nasty, illegal hits and a disgusting lack of sportsmanship on behalf of several players. Juju Smith-Schuster, the youngest player in the league (he just turned twenty-one) showed his lack of maturity by placing a vicious hit on Cincinnati Bengals' linebacker, Vontaze Burfict. Burfict is a dirty player, and one of the only people in the league that I absolutely hate, but he did not deserve this. To make matters worse, Juju stood over Burfict and taunted him, after the hit. Jujubee is out for a game. This contest was a hallmark example of how injuries and player behavior have gotten completely out of control, and a compelling argument toward replacing commissioner, Roger Goodell.
In other league news, it's between Ben "McAdon't" (NYG - fired) and Sean McDermott (BUF) for Bonehead Coach Of The Year. McAdoo brought Eli Manning's 210 consecutive start streak to an end, when he was, and is, the very least of the injury ravaged, mismanaged, hapless Giants' problems. The Gians categorically suck now (happy Cowboys fan is happy). Meanwhile, McDermott benched QB Tyrod Taylor for some guy named Nathan Peterman. Nate, totally unprepared for the move, threw FIVE interceptions in the first half. Taylor is one of the best assets on the Bills team. Mystifying.
Here's an interesting development in the NFL running game: A strange shift in paradigm can be seen in the "new standard," for running backs. Industry heavies are, as of late, calling RBs with an average of 4 yards per carry (YPC) merely "startable," whereas it used to be widely accepted as a reasonable standard of a very solid performance. But, 5 is now the new 4. The game's changing, growing, and just like how Olympic records are constantly getting edged out by new talent, guys like Alvin Kamara (NO), Mark Ingram (NO), Dion Lewis (NE), and Derrick Henry (TEN) are setting the standard with never before seen seasonal average for YPC (yards per carry).
And, on that note, it's the first week of the fantasy football playoffs in many leagues, and your humble Pourcaster made it through, in dominant fashion! More on that soon, in an upcoming Boozecast!! Did you make it into your playoffs? Let us know in the comments!! With that, LET'S START THE POURCAST!!!
Start:
Good ol' Phil makes the start list two weeks in a row, and he and Keenan Allen have been off to the races! Rivers has thrown for 1,029 yards with a 6:0 TD:INT over his last three games, and he's likely to keep those numbers going against Washington, this week.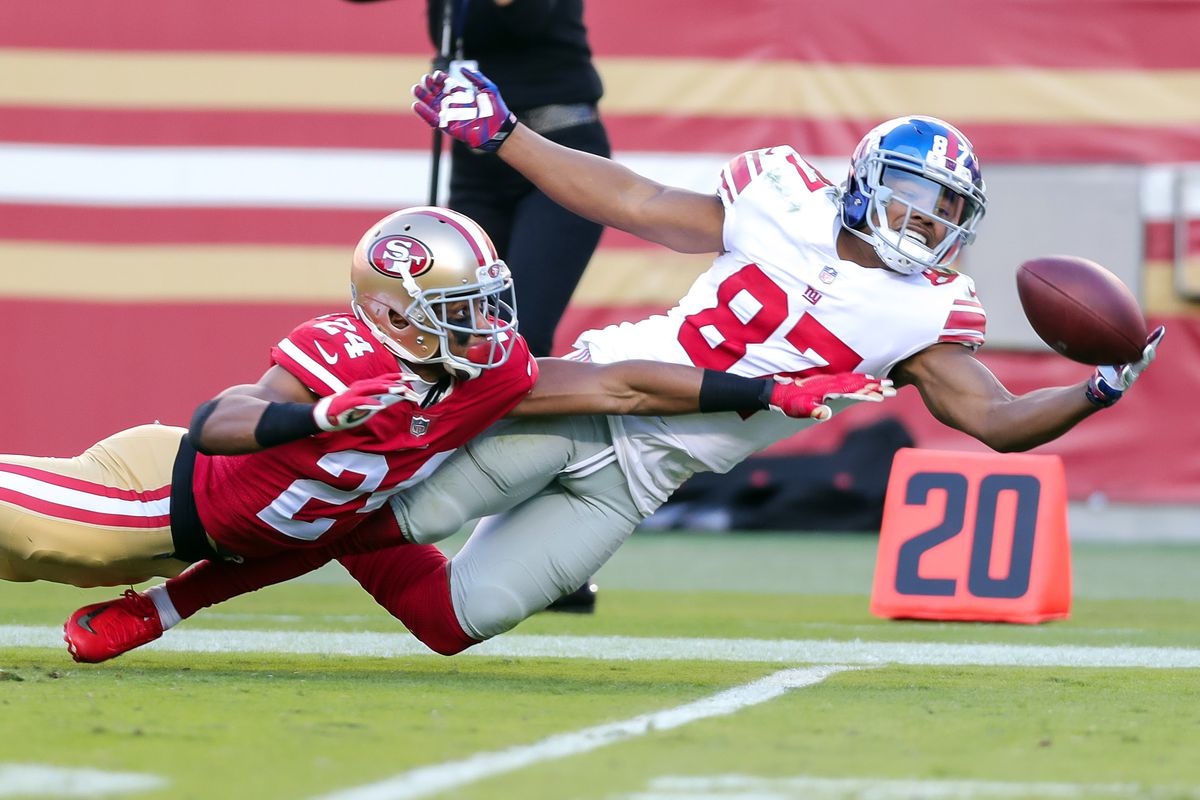 Eli is back, and Shepard was white hot at San Francisco in week 13, catching 11 of 13 balls for 142 yards. I expect another big day for him, as my Cowboys clobber New York, this weekend.
Gordon came back, in a big way, after being absent from the NFL since 2014! Let's hope the guy has put his substance abuse troubles behind him, because there simply aren't a lot of receiving talents like Josh in the world. He's a freaking beast, and he's going to eviscerate Green Bay and their damaged secondary.
(photo credit - Getty Images)
This one could go a few different ways, but the Bills are the worst in the league against the run, and both Mack and the ageless Frank Gore should feast on them. I'm just feeling a big Mack outing.
Streaming:
Jimmy G is the best thing to happen to the Niners since Carlos Hyde. They are truly one of the worst teams in all of professional sports, but that might start to change now. Their defense has perked up a bit, and they finally have a good signal caller at the helm. Houston is another defense burdened by injuries, and Jimmy has the acumen and pedigree (he apprenticed under Tom Brady, for Chrissake) to exploit this great matchup.
Sit:
The Patriots defense started the year dead last, but have somehow pulled off a complete turnaround. Tom Brady may cause the Fins to go to a heavy running game, but I still think the Pats' secondary can limit him.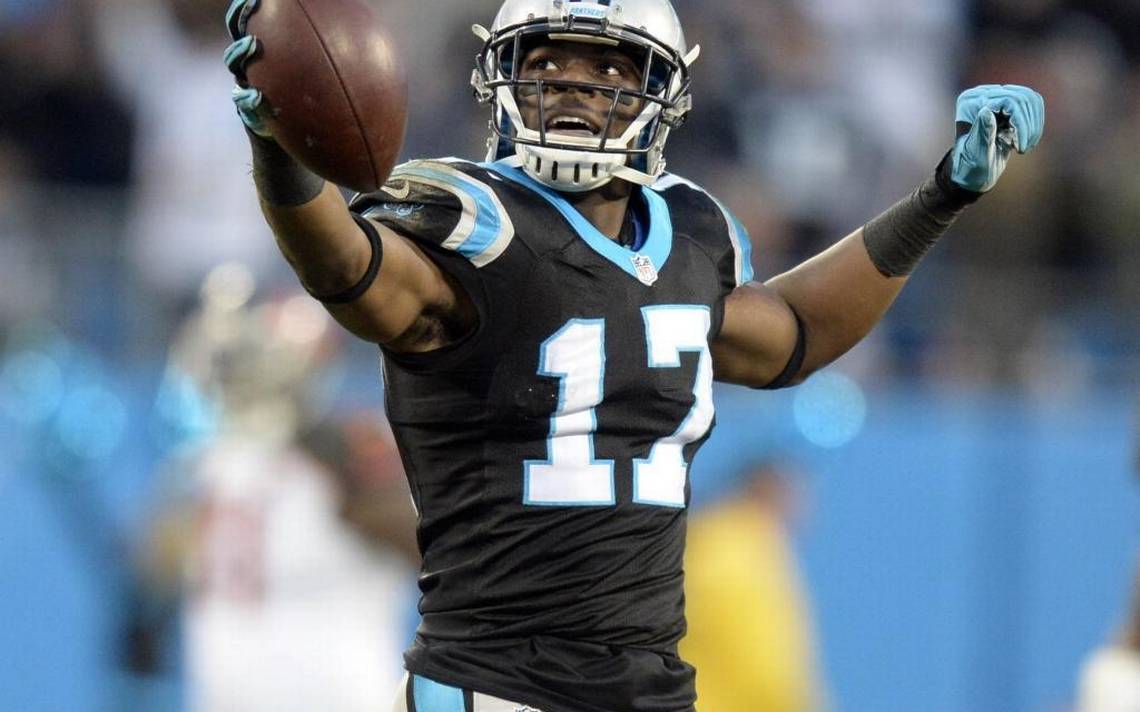 Funchess draws shadow corner, Xavier Rhodes. Rhodes has been near perfect in coverage this season. I'd fade him if you have other options.
Doctson should mostly see Chargers' cornerback, Casey Hayward, Sunday. Hayward has been a nightmare for top wideouts, and that should continue against Josh.