Start/Sip Pourcast - Week 12 - Kittle In The Middle
George Kittle has been as hot as his fiancé this season. Seriously, Claire Till looks like an upper level Booze Babe, absolutely stunning!
But… this isn't a Booze Babe piece, is it? No, this is about navigating the gridiron, and letting your Guru lead you to fantasy football legend status. Meanwhile, reality football continues to take its toll, as the paper thin tight end position takes yet another major hit, as O.J. Howard's foot and ankle issues sends him to the ever crowded Injured Reserve list. Does this make Cameron Brate an every week starter? Yes, I think it does. The touchdown equity is certainly there, and despite both being benched at least once this season, Jameis Winston and Ryan Fitzpatrick collectively make up the most productive "Frankenstein quarterback" in the entire NFL this season. Stranger than fiction, I tell you!
Another major NFL injury loss from week eleven: Alex Smith suffered what was truly one of the worst looking injuries I've witnessed, to date, and that's saying a lot. The reliable veteran suffered a compound spiral fracture of the tibia and fibula in his right leg. A compound fracture is where the bone pokes out through the skin and presents an immediate infection risk. Dr. David Chao, a board certified orthopaedic surgeon and former head team physician for the San Diego Chargers, has performed surgery on hundreds of NFL players. He predicts a 6-8 month recovery/rehab time. In his analysis, Dr. Chao states that even though the injury was a gruesome one, the speed at which Smith went into surgery, plus the amount of fractured surface area in this particular spiral fracture (where a bone is broken under a rotational torque force) indicate a 99% chance of healing fully within that time frame. Despite being 35, Dr. Chao says there is a good chance Alex Smith will be ready for training camp, next summer. A major incentive is that he still has $42 Million in guarantees left on his contract. Here's hoping that Chao's prediction is certainly the case, Alex, and we here at Booze League certainly wish you a very speedy and relatively pain free recovery. Hope to see you on the field again soon buddy!
Start: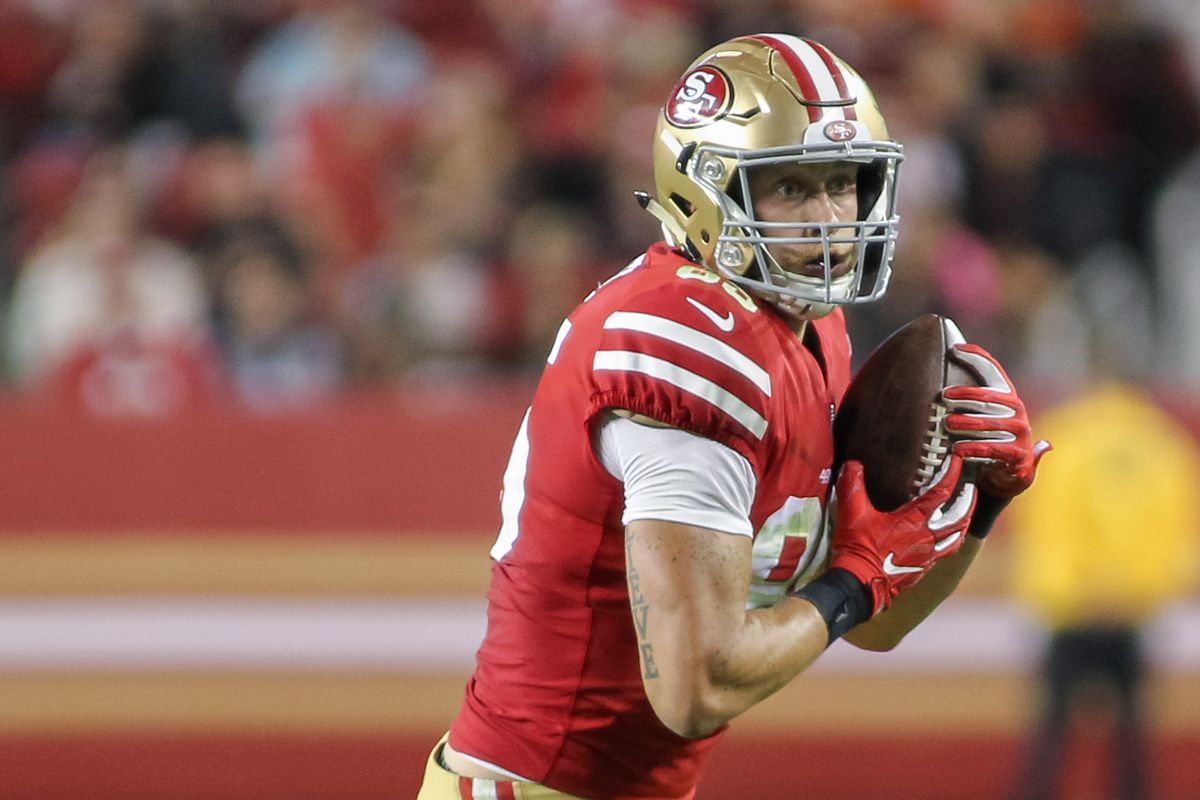 George Kittle (TE - SF) @ TB
Kittle has been one of the biggest emerging stars in fantasy for 2018. He is a shiny gem in a very small tight end jewelry store. In any given week, there are literally between 7 and 10 legitimate starting TE1s in the league. But, put Kittle in the middle and you got much back. So, fire him up against Tampa's go-nowhere defense this week, and enjoy the returns.
Lamar Jackson (QB - BAL) vs OAK
Oakland just sucks balls now, let's face it. John Gruden was clearly brought back in (at a whopping 10 Million a year) to complete disassemble and rebuild a team which was going nowhere fast. He's been collecting first round draft picks like a seasoned Pokemon trainer. I'm thinking Derek Carr's 2018 Thanksgiving gratitude list may very well have been devoid of Gruden's name. I'm thinking things are really starting to look up for the hapless Raiders, if you're talking about the 2020 season. Lamar is going to get it done on the ground, just like he did in week 11, carrying the football 26 times for 119 yards. He's a legit "RB1" with the potential to actually throw a TD pass or two, this week, which could put him into low end QB1 territory.
Marlon Mack (RB - IND) vs MIA
One of the Guru's mantras in 2018 is "start any running back against Miami." Mack has put up multiple weeks of monster numbers. Though those figures dipped the last two weeks, Mack has a great opportunity to return to stud status against a Dolphins rush defense which is terrible against the run, but great against passes out of the backfield. This kind of game script could seam up with Marlon's skill set perfectly.
Matt Breida (RB - SF) @ TB
As you can see, I'm pretty big on 49ers players this week. The Buccaneers have allowed 7 rushing TDs and 13 red zone goal-to-go opportunities to opponents in the last 4 weeks, both the highest in the NFL. This could set Matt a Breida-part at Tampa this Sunday.
Sit:
Antonio Gates (TE - LAC) vs ARI
The legendary Gates looked like his old self last week, putting up great numbers against the Broncos, who delivered the Chargers their first loss in eight games. I expect them to get back to winning this week, but not so much at the hands of the famous Rivers-Gates combo. The Cards have been very tough against both the QB and TE positions. Expect Antonio's numbers to come crashing back to Earth this week.
Jalen Richard (RB - OAK) @ Bal
Last week, Jalen put up his best numbers of the season, in a standard league. But, that was against the Cardinals. Despite their defensive strengths, they are not even close to Baltimore. The Ravens should put a pretty significant cap on the running back passing game of the Raiders.