Start/Sip Pourcast - Week 14 - So It Begins...
That's right, folks! The fantasy football playoffs are upon us! Are you ready? Are you even in?
Most fantasy leagues start their playoffs either in week 14 or 15, and if you're still in the hunt, it means you didn't screw up too badly, you rocked the draft and the waiver wire, or you just got super lucky. Maybe it's a little bit of all three. There's been a lot going on in the NFL lately, much of it bad, but also a whole lot of excitement. But, now we enter the part of the season we all played our hearts out to get to, with the one thing that we are trying to capture… glory. That's it. Plain and simple, we want to win the glory. That trophy, the wrestling style championship belt, the money, the top draft pick… whatever we covet, that is why we put all the work in for the previous thirteen weeks.
I've delved into some pretty heavy topics lately, but this week is all about the fun stuff. And, by "fun stuff," I mean kicking your opponents' asses with extreme prejudice. Look for the weaknesses and exploit them. As Arnold Schwarzenegger said, in the legendary movie Predator, "If it bleeds, we can kill it." Here are your start/sits for the first week of the 2018 Fantasy Football Playoffs! It's time to get riggity riggity wrecked, son!!
Start:
Philip Rivers (QB - LAC) vs CIN
Rivers has had a predictably awesome season, having thrown for at least 2 touchdowns in EVERY SINGLE GAME. He's got himself the matchup of the season at home against the abhorrently bad Bengals defense. The only things that might limit Phil are the hampered state of Cincinnati's offensive line and the quarterback downgrade of Jeff Driskel. But, other than that, I predict that come Sunday… A Rivers Runs Through It.
Cortland Sutton (WR - DEN) @ SF
With Emmanuel Sanders suddenly out for the season with a torn Achilles, Sutton essentially has zero competition for catches. In addition to this, he may likely see a ton of Ahkello Witherspoon, who is probably the second worst cornerback in the NFL. Even if he draws Richard Sherman, we're hardly talking Legion Of Boom level Sherman here. Either way, Sutton is poised to pull down some serious FP this week.
Adam Humphries (WR - TB) vs NO
More likely than not, AHump gets a heavy dose of P.J. Williams in week 14. Williams is, without question, the worst cornerback in the NFL right now. Humphries has been hot as hell, lately, putting up 310 yards and 5 TDs in his last five games. Start him with confidence.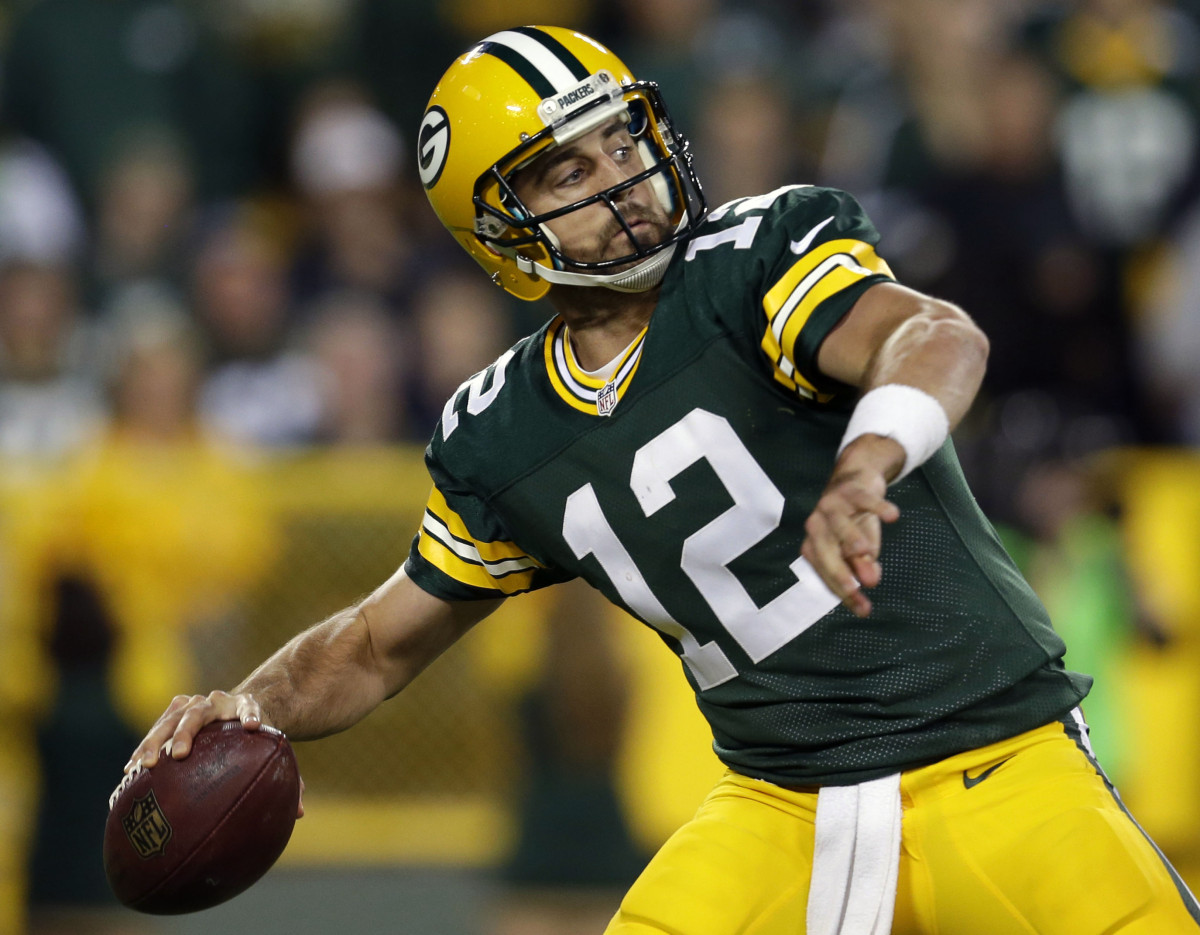 Aaron Rodgers (QB - GB) vs ATL
Remember how I said to sit A-Rodg last week, and how I was right, and how you probably didn't listen to me and started him anyway? Well, now I'm telling you to start him. Why? All of my crack analysis and fantasy prowess led me to this simple conclusion: any time Rodgers has had an axe to grind (like impressing a new coach/validating why the old one got fired), he's been hot as balls on the gridiron. It's axe grinding time for Aaron. I believe he is going to dice up the hampered Atlanta pass defense.
Sit:
Alshon Jeffery (WR - PHI) @ DAL
The winner of this season's The Biggest Loser (Of The Golden Tate Goes To Philly Deal) is… ALSHON JEFFERY! Alshon's a very talented baller, but his fantasy value absolutely went to shit on this one. The Eagles really laid the Golden Taint on Jeffery with this trade. This week's tilt against the red hot Cowboys is likely to extend his five game slump to six games.
Josh Adams (RB - PHI) @ DAL
Adams has been great on the ground, and may have solidified a bona fide RB1 role for the 2017 Super Bowl champs. But, no one has been tougher to running backs this season than the Dallas Cowboys, and I expect Adams' jets to cool this week. Bench him, if you can.