Start/Sip Pourcast - Week 3
If you're like me, and you're in five different season long fantasy leagues, you likely got absolutely slammed with injuries last week.
My lineups are swimming in a sea of "Qs" and "Os." (In fact, I had to change a start pick, which was Dalvin Cook, as I wrote this). And, yet, I won in four out of five of those leagues. I've said it before and I'll say it again: this is why you draft for depth. I'd rather be looking for a streaming tight end option than competing with everyone trying to scour the waiver wire for a suitable replacement for an ailing RB1 or WR1. If you have a bench with six spots, five of those had better be flex options at either of those two positions. If your league plays an extra wideout then at least three of those spots should be wideouts. See how easy that is? And there's STILL no guarantee. Even-numbered years have superstitiously proven devastating for my fantasy squads, and I'm really trying to end that streak this year. This needs to be my "Ronald Reagan defeats the zero-year curse" season. The only other piece of advice I can give you right now, that so many fantasy players desperately need to hear is "don't panic!!" It's only been two weeks. Like that guy Aaron Rodgers, who you sacrificed roster depth to reach for in the early rounds, says: "RELAX." Keep playing the guys you drafted to be your starters and use the next couple of weeks to gather data to analyze. Then, and only then, should you panic. Also, don't forget to bring a towel.
Start:
Jordan Howard (RB - CHI) @ ARI
Fire up Jordan Howard this week! The Cardinals are the 2016 49ers against the run they're the worst in the league, and it isn't even close. Adrian Peterson and Chris Thompson waltzed all over then, on the ground and in the air. Gurley was Gurley, but even Malcom Brown got a little action in. While the Cards aren't allowing a high average of yards per carry, they're just generally proving themselves defenseless. I think even Tarik Cohen might benefit from this matchup.
Jimmy Garoppolo (QB - SF) @ KC
The long standing tradition of the Chiefs sucking against the wide receiver position continues, but now it greatly extends to quarterbacks and tight ends. They trail the entire NFL in all three categories. As Patrick Mahomes continues to force big air games by their opponents, quarterbacks have been answering the call. If Jimmy G gets Marquise Goodwin, that's an added bonus for him.
Eric Ebron (TE - IND) @ PHI
Philly is a tough, tough defense right now, but this week Andrew Luck is without Jack Doyle, and he's also missing Marlon Mack, so passing options are minimal. The Eagles secondary should be busy with T.Y. Hilton, so Ebron should have ample opportunities. Let's hope ample opportunities = ample targets. He's had a touchdown in each of his first two games as a Colt.
Sit:
Ballsy pick of the week: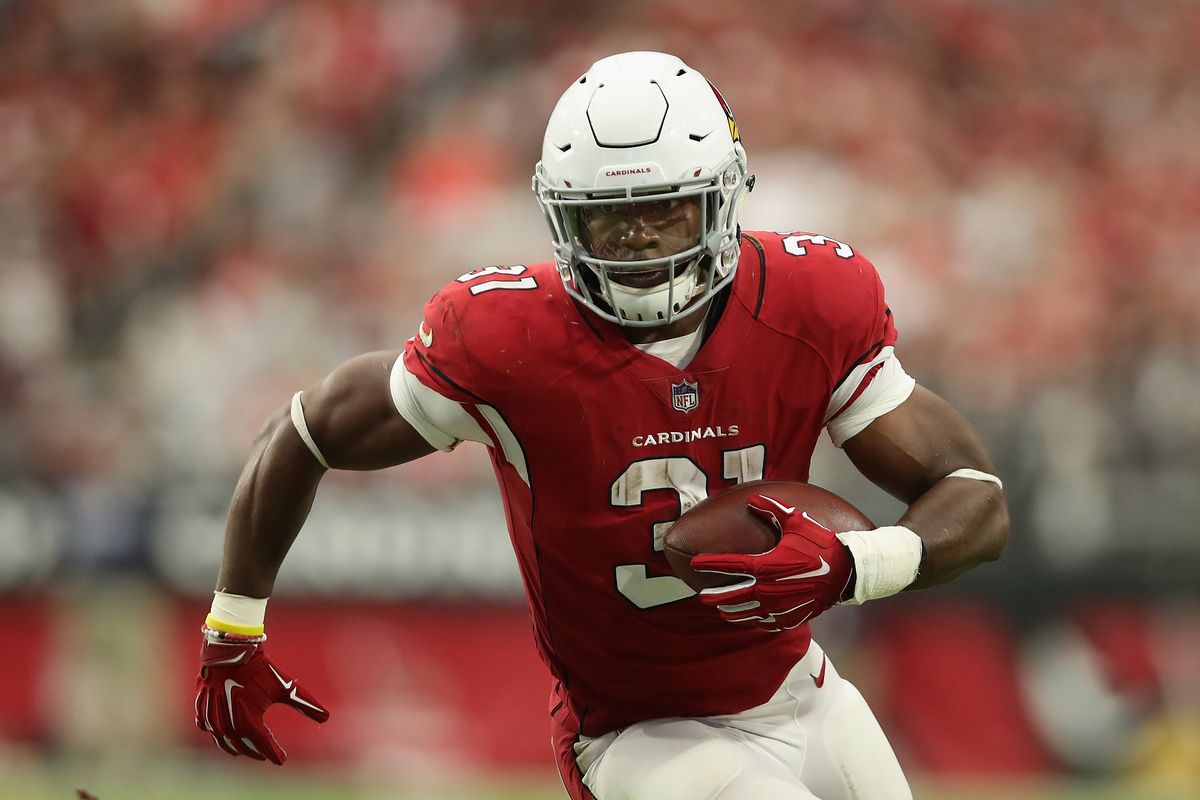 David Johnson (RB - ARI) vs CHI
There, I said it. I love David Johnson, but he couldn't get it done against the Redskins or the Rams. Much of the fault likely rests with OC Mike McCoy. McCoy has promised to use DJ in the slot this week, but I just see a big mess in Arizona, which should take a few more weeks to straighten out. If Johnson gets some unexpected goal line opportunities, my theory might get shot to shit. That's why it's the "ballsy pick of the week."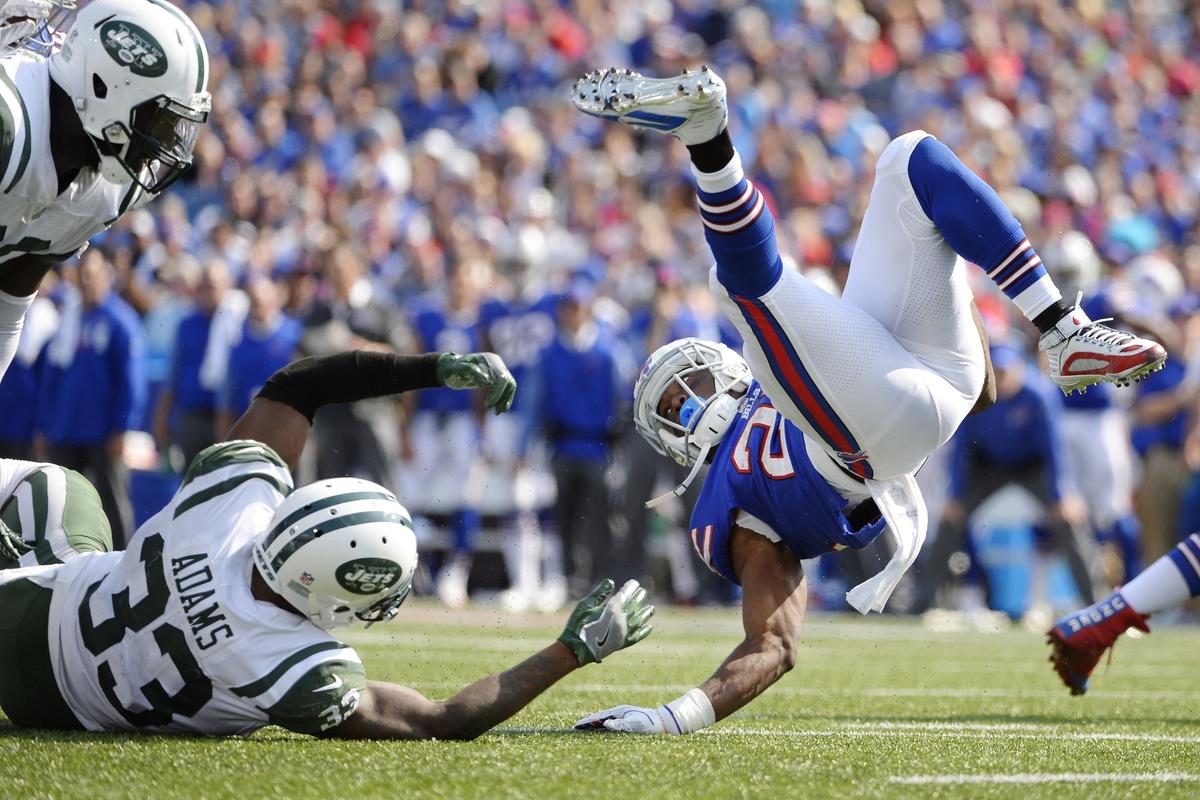 LeSean McCoy (RB - BUF) @ MIN
Good 'ol Shadebuckets is off to a horrendous start, and seems to be indicating that it's not just off-the-field issues plaguing him. The Vikings are gonna pound on him.
Corey Davis (WR - TEN) @ JAX
I like Corey, and he is now the undisputed #1 ball catcher for the Titans going into week 3. But, he draws Jalen Ramsey in the wicked Jaguars secondary. Play him if you have to, but temper your expectations.